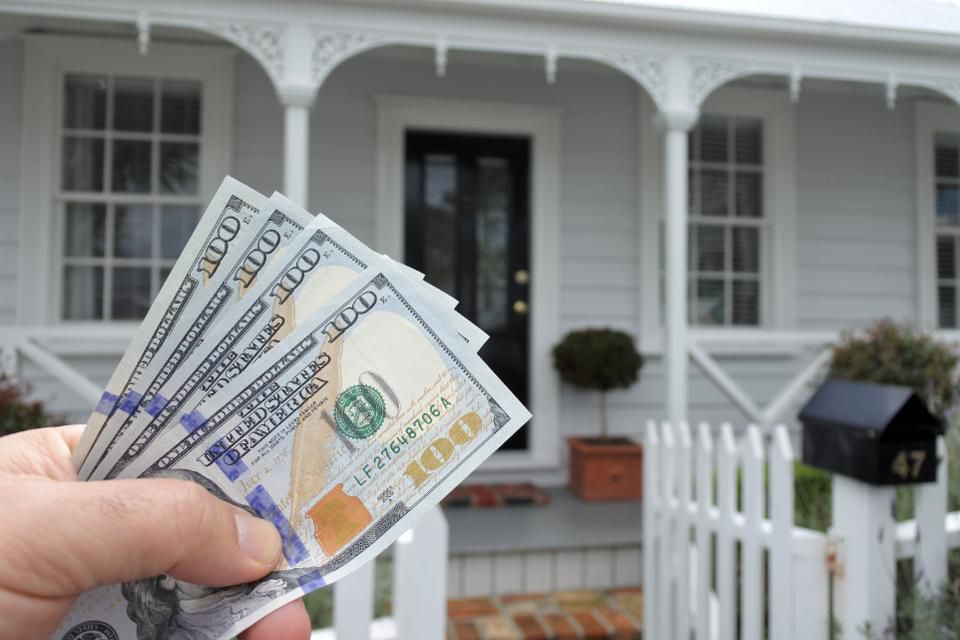 As a busy human, I have recently embraced the philosophy that "Perfection is the Enemy of Execution". Every so often, when the self-doubt starts to creep up, I have to remind myself that everything doesn't have to be perfect in order to embark on a new adventure. This was particularly true when I quit my Wall Street job to become a financial advisor. It was true when my husband and I decided to have kids. In both those cases, there was never going to be the most perfect amazing time ever to quit or have kids. But I did it anyway. Recently, when a client of mine called to ask about buying his first home, we discussed the pros and cons of his timing. When is a good time to buy a home? Was this his most perfect amazing time ever to buy a house? The short answer is "maybe" but here is a good outline of things to think about before jumping head first into home ownership.
I though we would start with discussing the first component of home purchasing—the down payment. The reason I want to start with the down payment instead of the pre-qualification phase is because you can do your own work on this part of the process without resorting to experts. Understanding if you can afford a home is the number one step in taking the plunge to home ownership. Let's explore:
Do You Have Enough Money For The Down Payment?
This seems like a glaringly obvious question but you would be surprised by how few people spend enough time on this. The down payment is the chunk of money you lay out up front when you close on your home. The standard down payment is 20 percent of the price you are paying for the home. For our sake, your home price is $500,000 so you will owe $100,000 when you close on your home. Of course, you can pay a higher down payment if you wish. However, things get more complicated if you decide to pay less than 20 percent. In addition to the down payment, you need to make sure you have cash to pay for things like appraisals, inspections and closing costs. These additional costs can be shockingly high and can add thousands of dollars to your tab at closing. The most important thing to consider is in the aftermath of the down payment. What will be left to pay your other bills? Sometimes, first time home buyers get so excited over the prospect of their new home, that they forget that they will have a slew of additional costs on the back end to contend with. And they still need to pay for life. Can you still pay for your life after you buy a home?
Paying Less Than Twenty Percent For A Down Payment.
In order to make the dream happen, some choose to put down less money when they buy their home. Is most cases, if you put down less than 20 percent, you will be required to buy mortgage insurance (sometimes referred to as Private Mortgage Insurance if the loan is private, or PMI). The insurance policy protects the lender if you default on your mortgage. Mortgage insurance fees vary, depending on factors like the size of your down payment and your credit score. The range is usually 0.3-1.5% of the original loan per year. If your mortgage insurance fee is 0.5% and your loan amount is $50,000 (half the value of your down payment of $100,000), you will owe about $250 per year in interest. In many cases, your mortgage insurance can be canceled by the lender once your loan balance drops to 78% of the home's value.
There are plenty of options to explore if you want to pay less than 20 percent in your down payment. VA loans are a great option if you are an active duty or honorably discharged service member. VA loans require 0% down and no mortgage insurance. There are also USDA loans (rural housing loans, aimed at helping low- to moderate-income households), FHA loans (more lenient approval requirements but mortgage insurance will have to paid for the life of the loan), or conventional loans that you can get from a bank or mortgage lender.
Originally published in Forbes, Sept 17, 2017.