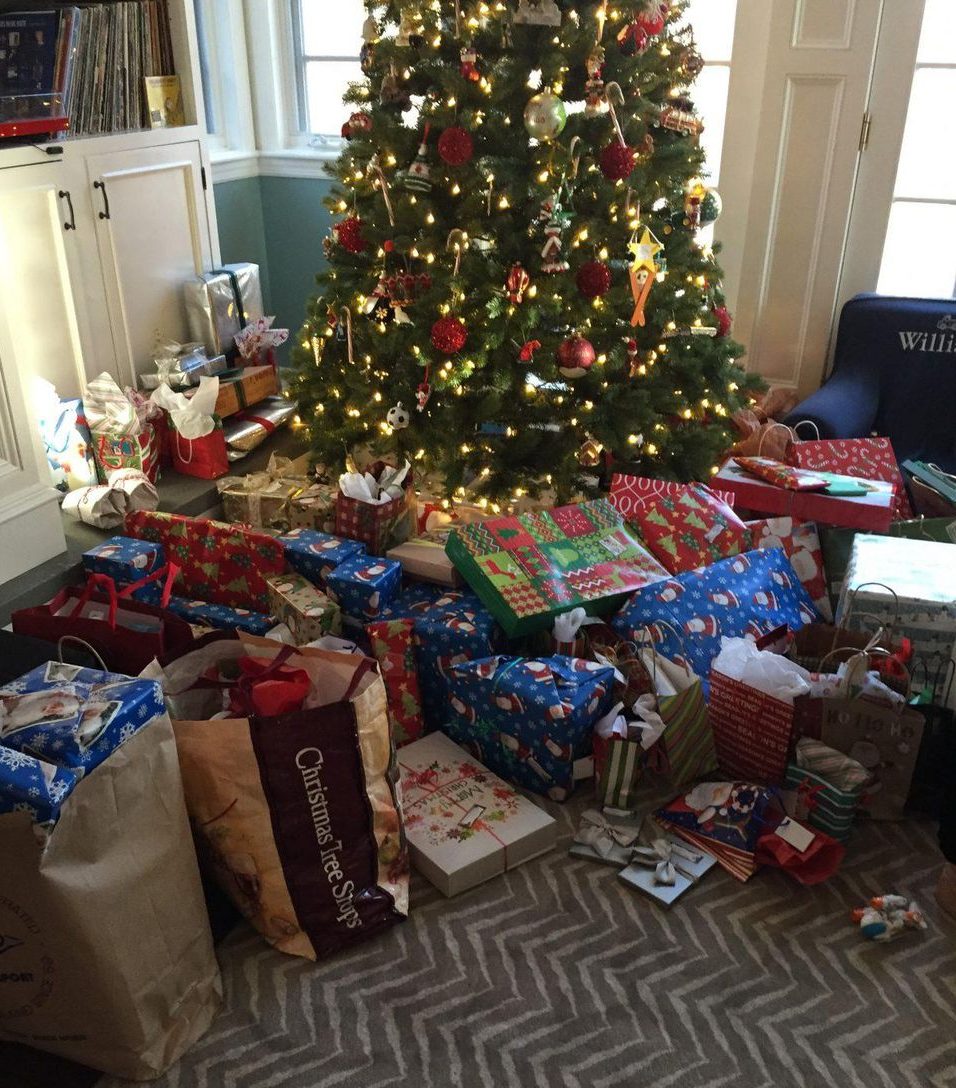 My kids are so spoiled. They have millions of toys, there are stuffed animals all over my house and all they do is play with the packaging that the toys come in. Looking down the barrel at Christmas, I dread the thought of MORE TOYS. And while my children go to bed each night with visions of super hero action figures dancing in their heads, I have a different kind of wish list. It's called "Paying For College". I thought it would be worthwhile to suggest some alternative gift ideas this season that are generous and also financially advantageous.  Let's break down some awesome ways you could spend your gift dollars in a highly sophisticated, thoughtful and rewarding way.
Make a Donation to a 529 Plan or Start Your Own
My very wise sister-in-law always says that college is way more fun than toys. She's right. What she is missing is that if that money is invested today and grows tax-deferred at a steady rate of return that money could be worth a lot more when Sally goes to college than that crappy Paw Patroller you normally would buy her. The easy way to give towards college is to write a check or give some cash to your special kiddo with the hopes that the child's parent puts it into a college account. If you are worried that might not happen or if the child doesn't have a 529 college account, start one yourself!
Each state has its own plan. First, find out if you live in a state that offers a tax-deduction for 529 contributions (hint: NY does, NJ and CA do not). If so, you can open the account, make the contribution, pick the investment and make contributions over time when you can. If your state does not offer a tax-deduction, do some research on the best plans in the country. Some states offer better plans than others. Check with your Financial Advisor. Anyone can contribute to the plan but you will be the owner of the account and Sally will be the beneficiary. Assuming that the money goes towards "higher education expenses", the money can come out tax free.
Make A Donation To Your Favorite Charity In Someone's Name
Everyone has a favorite charity so why not donate in a person's name to their favorite one? And while we always donate because we are altruistic and filled with love and kindness, there is also the benefit of a tax-deduction on the other end of that donation. There are a few rules of thumb when making donations: 1) do your due diligence on the charity before making the donation. Use sites like charitynavigator.org before making the donation. 2) If you want the tax deduction (ahem, you do), please make sure prior to the donation that it will qualify as tax-deductible. Not all 'charitable' organizations are tax-deductible. Organizations like lobbies, political organizations or some foreign charities may not be tax-deductible. 3) The contribution will count as a tax-deductible item in the year it was paid. If you are trying to make the donation in 2017, make sure it is actually made in 2017!
If you have a college sports fan in your life, make a donation to that University. If someone is a pet lover, make a donation to the local animal shelter. There are a million great causes out there.
Clean Out Your House
Not all donations need to be cash money. There are a host of great charities that will come and take away your gently used items and give you a receipt for those items. Keep that receipt as it can be used a tax-deduction. I recently did a massive purge of our clothing and toys. I was able to make several piles of toys—brand new, gently used, and straight to junk yard. I gave the brand new toys to a local toy drive and the gently used toys to the Vietnam Vets. Everyone wins!
Encourage Your Parents and Grandparents to Gift
Did you know that anyone could give anyone up to $14,000 per year without it being a taxable event? True story! A married couple can gift up to $28,000 to one individual person each year. If you have a lot of cash laying around first call me and then, if you have a good relationship with someone who has a lot of cash and nothing to do with it, encourage them to gift it! There are very complicated tax codes that surround gifting so if someone you love wants to gift more than the gift-tax exclusion amount, make sure they consult their financial advisor.
Remember that a good gift comes from the heart. Yes, everyone loves to unwrap a gift at Christmas. But the gift that keeps on giving is tax-deferred growth, a thoughtful donation, or some good old fashioned cash. Happy Holidays!
Rules and laws governing 529 plans are varied and subject to change. There are generally fees and expenses associated with 529 plans. There is also a risk that these plans lose money or not perform enough to cover the costs of college as anticipated. Most states offer their own 529 programs, which may provide advantages and benefits exclusively for residents. Investors should consider, before investing, whether the investor's or the designated beneficiary's home state offers any tax or other benefits that are only available to resident's of that state. Such benefits include financial aid, scholarship funds, and protection from creditors. Changes in tax laws or regulations may occur at any time and could substantially impact your situation. Raymond James Financial Services, Inc. advisors do not render advice on tax or legal matters. You should discuss any tax or legal matters with the appropriate professional. 
Kristin Merrick, Financial Advisor, O'Keeffe Financial Partners, LLC 
Originally published in Forbes, Dec 14, 2017.