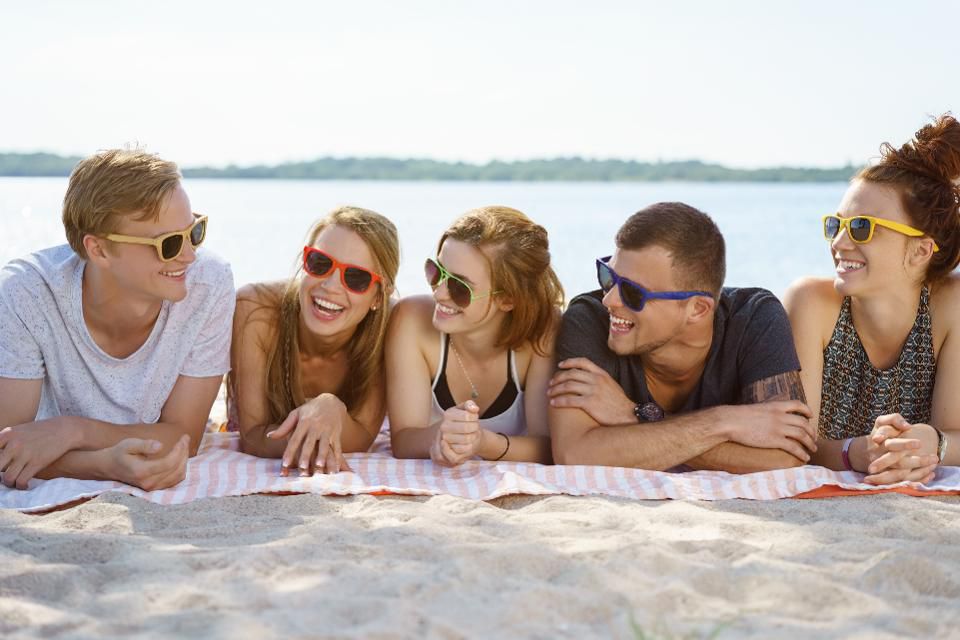 Ahhh, summer — the most wonderful time of the year. But as it turns out, it can also be the most expensive. From vacations to share houses, to transportation costs and that new summer wardrobe, it can really add up. And did I mention the costs of weddings? Overall, summer can be a much more stressful time than the holidays when it comes to managing your money. As we embark on this lovely season, I thought I would shed some light on some clever ways to manage your summer budget while still ensuring that you have a fabulous time.
Are Weddings The Great Destroyer Of Budgets? 
I love weddings. I have attended approximately one million of them, so please don't accuse me of being a wedding "Debbie Downer." However, the reality is that weddings (both your own and other people's) are really expensive. Costs like transportation (does everyone have to get married on that random island in Maine?) and hotels, bridal showers and wedding gifts, bachelor(ette) parties and the cost of your own cute dress/suit, hair and shoes, can quickly spiral out of control. It is crucial to manage these wedding costs before they consume you.
Just Say No: You are not obligated to attend every single wedding, shower or bachelor(ette) party. Here is how the world works: if you say "no" to attending a wedding, the happy couple will probably be sad and then they will move on. The wedding will still go on without you. Yes, you are super fun at weddings but it's okay to skip one or two if you must.
Share The Costs: Can you share a hotel room with a friend? Can you hitch a ride to Maine? Is it feasible to borrow or rent a dress? Be creative when it comes to budgeting for each event. One summer, I had eight weddings. In a wedding miracle, not one of the eight weddings was comprised of the same friend group so I wore the same damn dress to every wedding. It saved me hundreds of dollars!
Develop A Gift Strategy: There is some debate over the "one year to give a wedding gift" etiquette. I say that you embrace the rule and create a "gift spreadsheet." If you have three weddings this summer, give each couple a gift in September, October and November to spread out the costs.
The Beach Beckons
In my twenties and early thirties, I was very guilty of spending a great deal of my disposable income on my share house in Manasquan, NJ (love you 'Squan!). Truthfully, I do not regret it and would do it again. However, be smart about your weekend expenditures. Car pool, take mass transit, share costs of booze and food and most importantly, be extremely thoughtful about your spending during the week. If you know that you are guilty of blowing it out on the weekends, then be kind to your wallet during the week. Make your own meals, skip the dinners out, make your own coffee and take mass-transit. Also, if you are doing a summer share, perhaps it makes more sense for you to skip your vacation this summer. Save up for a fall trip instead of double spending on the weekend fun and a vacation. If you want to travel this summer but are concerned with costs, consider traveling within a two to three-hour radius so you can drive, carpool or train it. Also, take advantage of your friend's beach or lake house and stay for free. Just remember to be a generous guest (ahem — bring food, booze and flowers).
Put Your Gym Membership On Hold
Some gyms will allow you to put your membership on hold for one or two months a year. Take advantage of the warm weather and get outside and exercise! It can save you several hundred dollars.
Hit Up The Sample Sales
Summer is the best time of year to shop. It can also be the least expensive if done right. Most retailers will have great sample sales (both in person and online) where you save a great deal of money. Do your research and find out when your favorite designers are having their sales. Also, if you have some serious costuming needs this summer, consider one of the amazing rental places where you can rent a beautiful dress for a fraction of the cost.
Force Yourself To Save
I talk about "forced savings" quite a bit. You should always try to save money, no matter how lean things get. Forced savings is simple—divert a certain amount of money each week or month into an account that you cannot easily access. Your forced savings should be earmarked for certain expenditures—emergency saving, travel, gifts, etc. If you have been disciplined enough to save through the year, it is okay to dip into your savings in the summer to help with some of your costs. If you haven't started doing this yet, do so now so you have this available to you next summer.
Your summer of fun doesn't also have to put you into debt. Remember to stay on top of your budget, track your spending and find creative ways to cut costs. And if all else fails, just wear the same dress to every wedding. Trust me, no one is paying that much attention.
Investment Advisory Services are offered through Raymond James Financial Services Advisors, Inc." Any opinions are those of Merrick are not necessarily those of RJFS or Raymond James. Expressions of opinion are as of this date and are subject to change without notice. Any information is not a complete summary or statement of all available data necessary for making an investment decision and does not constitute a recommendation.
Kristin Merrick, Financial Advisor, O'Keeffe Financial Partners, LLC 
Originally published in Forbes, June 26, 2017.